Junior Officer's Night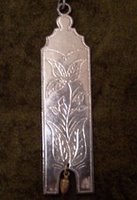 Tonight was, as the title of the blog entry suggests, Junior Officer's Night. THis is a night wherein the Jr. Warden, Decon and Steward serve as WM, JW and SW respectivly.
Tonight we also had the initiation of Mr. Philip Clark, who I went to high school with. Hopefully Phil enjoyed himself, and will enjoy the other two degrees.
-Nate